Now my family aren't big on large expensive Christmas presents, and I like that, I love getting a lot of little presents that I can unwrap and get excited about, rather than unwrapping one Playstation and that being the end of it. I love the atmosphere of Christmas more than anything else, and I love wrapping and unwrapping presents, so really I don't mind what I get, as long as I get to unwrap it. However, I've put together a Christmas/Birthday (my birthday is in January) list of things I wouldn't mind getting this year/I might just end up buying myself with any leftover present money.
Clothes
So these are the clothes I am lusting after this A/W and for the lead into January. The top blue smock dress is from Monki at Asos, and I actually wanted their checked smock dress that both Tanya Burr and Hello October snapped up, but it is completely gone from both the Asos page and from the Monki site itself so I think that I have missed my chance! I really like the look of this one though for all the Christmas food I plan to eat, as it will hide any food babies very well! I think it can easily be dressed up or down so can be a piece I can wear into January at work as well – winning!
The jumper dress is from Binky Felstead's new collection with 'In The Style' called 'Off Duty Romance' and to be honest I'd probably end up wearing it with leggings as my legs are not quite as beautiful as Binky's… It looks so comfy and snuggly and again can easily be dressed up or down, and an excuse to crack out my OTK boots (haven't actually been brave enough to wear them yet).
The sweatshirt is from Lazy Oaf x Disney and I loveeeee it. A cheeky secret is that '101 Dalmatians' is actually one of my favourite Disney films (as in top two) so when I saw this sweatshirt I instantly wanted it. I love a lot of the Lazy Oaf collaboration with Disney but this is up there at the very top (unfortunately sold out at the moment on Asos). Also I'm such a fan of comfy clothes, and I always manage to find an excuse as to why I need more pyjamas, or another big jumper… oh well, life's not worth it unless you're comfortable! Admittedly though, this is quite pricey for what it is so it would definitely be splurge purchase or present!
You may notice I have two coats/jackets on here… now I have a reasonable collection of coats and jackets, and my boyfriend keeps telling me how I don't need anymore but for me I really think they can make or break an outfit? Especially when it's really cold and you need to wrap yourself up, if you're wearing a nice outfit and a horrible coat, no one is going to see past your outer layer! These two are the Faux Shearling Biker Jacket from Topshop, and the grey coat (with tab back detail) from Asos. I love grey coats (despite not actually owning one) and I think they instantly make your outfit look more classy – they also pick up less fluff than black options! The jacket just looks so fluffy and snuggly, it would be perfect for winter walks with black jeans or leggings and a beanie.
As for black jeans … here are the absolutely gorgeous limited edition MOTO floral embroidered Jamie Jeans from Topshop (just a bit of a mouthful) which break my heart at the price tag of £75 but I can't stop reopening the page – they're just so beautiful! As much as I love my black jeans, these would instantly upgrade any outfit, and you wouldn't need to feel boring just throwing on jeans and a jumper, because they do all the work. Jamie jeans are also my favourite style of Topshop jeans.. so let's all be impressed at my self restraint so far, yes?
Beauty and Skincare
It is time, as I enter my dreaded 'mid twenties' for me to really start looking after my skin and actually paying attention to skin care. Starting with the famous 'Liz Earle Cleanse and Polish' as I've read so many raving reviews it must be good? I really want to step up my skin care game and this seems the perfect place to start – I find beauty and skincare blogs so interesting, but also a trawl to get through all the similar reviews to find something that would be best for you, so I'm starting simple.
I also want to start stepping up my make up game and find it so hard to know where to start. My instinct at the moment is to try some bareMinerals products, especially their bases, as I really struggle with finding the right colour and type for my skin tone. I think their products seem really simple but apparently deliver really good results, and they're not at the very top of the makeup price range so I feel it's a good middle ground to start with. If you have any recommendations for their products let me know!
I am also dying to get the new pieces in Tanya Burr's amazing beauty range, as each new release seems to get better and better. This lipstick is definitely the most popular out of the new ones (Pink Cocoa) being sold out already on Superdrug, and although I'm not a massive lipstick wearer, I want to try and wear them more regularly, so want to start with some neutral and less threatening colours. I also want to try one of her new face illuminators, and let's be honest, the packaging is just so pretty.
Finally in this category are Spectrum make up brushes, which are just too beautiful. They're cruelty free as well, and I really want to start a proper collection of brushes now, and my inner perfectionist definitely wants matching sets. My brushes at the moment are very mismatched and random and I'm never really sure what to use, so starting afresh with a new set seems the best way to go!
Random Crap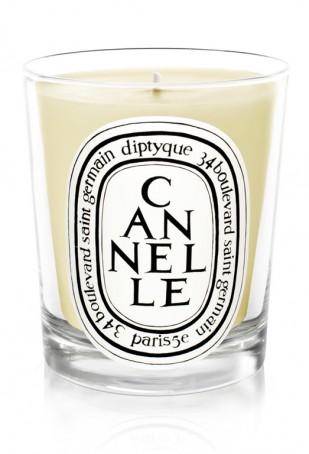 And finally we get to the random wishes. On this list is a variety of candles (I just want some candles tbh, and more specifically not Yankee Candles), a perfume and two books. I know we can't get Bath and Bodyworks in the UK but a girl can dream… They just sound so much more Christmassy than English ones… I have never been the biggest candle buyer, but I do agree that they just feel so homey when they're burning and spread the cosiness that I just love in winter. Candles, cuddles and hot chocolate for the winter win… (look at that alliteration).
I then also want to set myself a signature scent, but as with everything I've said in this wishlist, I just don't know where to start! This is Diptyque Eau Duelle, which is a random grab in the dark from what other people have said and sounds like a appropriately wintery scent. You've got to start somewhere, right?
Finally – the books. The first one 'Nib and Ink' is because I just love calligraphy and how beautiful it is, and I would love love love to learn how. It's also a very pretty book. The second is 'Life on Instagram,' which I think is just the perfect addition to any coffee table *ahem* or shelf, and is just nice to flick through.
So here is my list for this Winter/Christmas! I'm sure there are many other little bits I could throw in there, but this seems like a long enough ramble for now! I know a lot of them might seem quite old school and obvious, but I really want to start growing a lot of my collections and to do that I have to start at the bottom!
What's on your Christmas lists?